1/17/18
61% of First-Time Buyers Put Down Less than 6%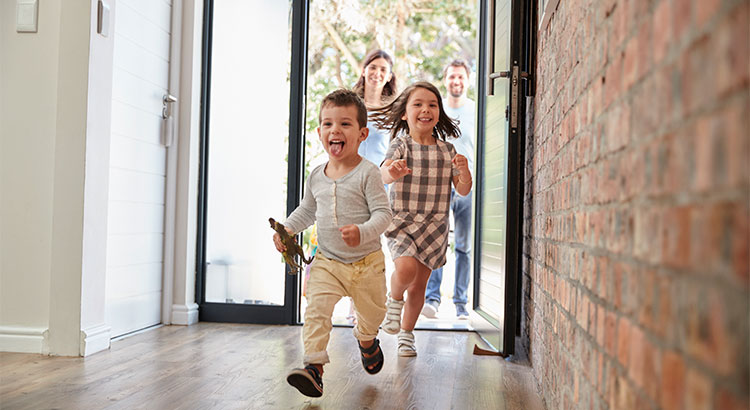 According to the National Association of Realtors' latest Realtors Confidence Index, 61% of first-time homebuyers purchased their homes with down payments below 6% from October 2016 through November 2017.
Many potential homebuyers believe that a 20% down payment is necessary to buy a home and have disqualified themselves without even trying. The median down payment for all buyers in 2017 was just 10% and that percentage drops to 6% for first-time buyers.
Zillow Senior Economist Aaron Terrazas' recent comments shed light on why buyer demand has remained strong,
"Looking into 2018, rent is expected to continue gaining. More widespread rent growth could mean home buying demands stay high, as renters who can afford it move away from the unpredictability of rising rents toward the relative stability of a monthly mortgage payment instead."
It's no surprise that with rents rising, more and more first-time buyers are taking advantage of low-down-payment mortgage options to secure their monthly housing costs and finally attain their dream homes.
Bottom Line
If you are one of the many first-time buyers who is not sure if you would qualify for a low-down payment mortgage, let's get together and set you on your path to homeownership!
1/16/18
Tax Reform & Housing: A Reference Guide
Disclaimer: This guide is not meant to be a resource for tax advice but instead a resource for basic information concerning only certain aspects of the new tax code and how they may impact the real estate market. You should get tax advice from your accountant or tax preparer who will explain how the entire tax code will affect your personal return.This information comes immediately after the new tax code became law. Some of the information may be revised as the analysis of the new law evolves.
When the tax code was originally being overhauled by the House and the Senate, there were three major proposals being considered that would have substantially impacted the residential real estate market:
Changing the requirements for the exclusion of gain on the sale of a principal residence
The reduction on the limit of the Mortgage Interest Deduction (MID)
The elimination of the State and Local Tax deduction (SALT) which includes property taxes
Let's look how the tax code has evolved from the original proposal, and decipher what impact experts believe it may have on the housing market.
1. Exclusion of gain on sale of a principal residence
Original Proposal: Owners would need to live in their house for at least 5 out of the last 8 years to claim this exemption. Under the former tax framework, a typical owner, who has lived in their house for at least 2 years out of the last 5 years, would pay nothing in capital gain taxes if they sell the house.
The New Tax Code: No change. The "at least 2 years out of the last 5 years" requirement is unchanged.
Impact on the Market: None.
2. Mortgage Interest Deduction
Original Proposal: Reduce the limit on the mortgage interest deduction (MID) amount from $1,000,000 to $500,000.
The New Tax Code: Reduces limit on deductible mortgage debt to $750,000 for new loans taken out after 12/14/17. Current loans up to $1 million are grandfathered.
Impact on the Market: Assuming a 20% down payment, this reduction in the MID will impact buyers that are purchasing a home between the prices of $938,000 and $1,250,000. Any home under the lower price is still covered and any home over the higher price was not covered under the former tax code either.
What does that mean to the market? Experts disagree. Calculated Risk's Bill McBride:
"I think the impact of reducing the MID from a maximum of $1 million in mortgage debt to $750 thousand in mortgage debt will have very little impact on the housing market."
On the other hand, Capital Economics claims:
"The impact on expensive homes could be detrimental, with a limit on the mortgage interest deduction raising taxes for those that itemize."
3. State and Local Taxes (SALT)
Original Proposal: The elimination of the state and local tax deduction (which includes property taxes).
The New Tax Code: Allows an itemized deduction of up to $10,000 for the total of state and local property taxes and income or sales taxes.
Impact on the Market: Most experts agree that higher taxed regions will be impacted as homeowners in those communities now have a cap on these deductions.
Calculated Risk's Bill McBride stated:
"SALT will have an impact on housing in some areas. Some people might choose to live in one state over another (if they have a choice), based on taxation. This could impact demand in certain states – especially for the middle and upper-middle class homeowners."
Mark Zandi of Moody's Analytics said:
"The impact on house prices is much greater for higher-priced homes, especially in parts of the country where incomes are higher and there are thus a disproportionate number of itemizers, and where homeowners have big mortgages and property tax bills."
What will be the overall impact on the housing market?
For most of the country, the new tax code will not have a negative impact on the market. As Capital Economics reports:
"Given most households will see an overall tax cut, and potential buyers are likely to put that saving towards their home, we doubt it will have a significant detrimental impact on the housing market."
There is also no doubt that some higher priced, higher taxed regions will be affected more than others. However, most experts agree that other portions of the tax code will favor the high-end buyer and seller, and this might mitigate many concerns. McBride explains:
"The corporate tax cuts (and other tax cuts) will mostly benefit the wealthy, and this will be a positive for high end real estate."
What does this all mean to you?
To know for sure, you should sit with your accountant or financial planner and explore how all the aspects of the new code will impact your family.
Most families consider homeownership an essential part of the American Dream, and don't purchase a home based solely on the tax advantages. The main reasons they buy a home are personal (they just got married, they are looking for a good place to raise children, they want to be near friends and family, they want to better enjoy their retirement, etc.). This will never change.
Looking at the new tax code, Mr. McBride's opinion makes the most sense:
"There will be some negative impact based on SALT, but overall the impact of these policy changes on housing will be minimal."
1/15/18
Thinking of Selling? Now is the Perfect Time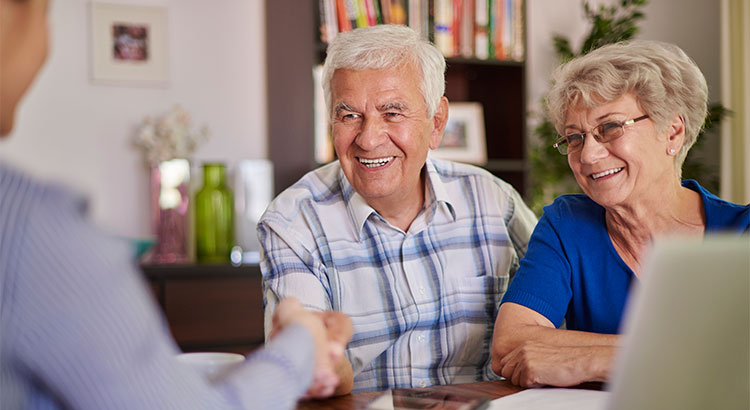 It is common knowledge that a great number of homes sell during the spring-buying season. For that reason, many homeowners hold off on putting their homes on the market until then. The question is whether or not that will be a good strategy this year.
The other listings that do come out in the spring will represent increased competition to any seller. Do a greater number of homes actually come to the market in the spring as compared to the rest of the year? The National Association of Realtors (NAR) recently revealed the months in which most people listed their homes for sale in 2017. Here is a graphic showing the results:

The three months in the second quarter of the year (represented in red) are consistently the most popular months for sellers to list their homes on the market. Last year, the number of homes available for sale in January was 1,680,000.
That number spiked to 1,970,000 by May!
What does this mean to you?
With the national job situation improving, and mortgage interest rates projected to rise later in the year, buyers are not waiting until the spring; they are out looking for homes right now. If you are looking to sell this year, waiting until the spring to list your home means you will have the greatest competition amongst buyers.
Bottom Line
It may make sense to beat the rush of housing inventory that will enter the market in the spring and list your home today.
1/10/18
FICO® Scores on Approved Home Loans Drop Again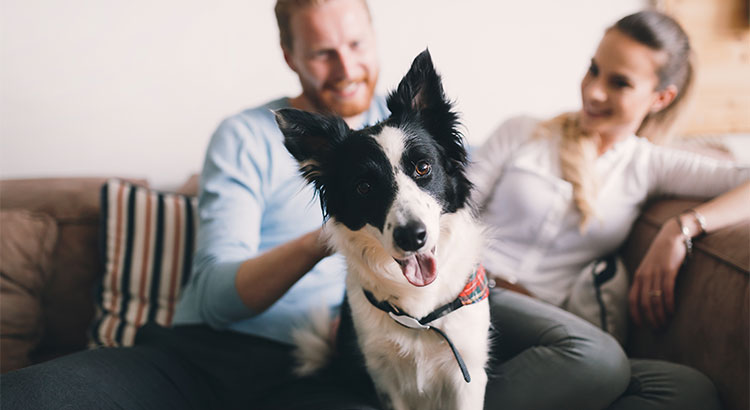 According to Ellie Mae's latest Origination Report, the average FICO® Score on all closed loans dropped to 722 which is its lowest mark since April. The average includes all approved refinance and purchase loans.
FHA and VA loans showed the most opportunity for millennials looking to enter the market with low down payments and even lower FICO® Score requirements.
Ellie Mae's Millennial Tracker revealed that those who purchased homes in December with an FHA Loan were able to do so with an average down payment of 4% and a FICO® Score of only 684.
Joe Tyrell, EVP of Corporate Strategy at Ellie Mae commented on the opportunity this brings to buyers,
"With the average credit score dipping, lenders are extending credit to borrowers who may have had no previous access to the housing market."
Bottom Line
More and more potential buyers are able to qualify for a mortgage loan now! If you are debating a home purchase, let's get together and evaluate your ability to buy today!
1/4/18
Frozen Pipes, a Real Danger
You can totally disregard the information below if you have $18,000.00 laying around that you are hoping to get rid of. You see that is the average claim for damage from a frozen pipe reported by the Hartford Insurance Co. So, if you are smart (and I know you are) you'll take steps to keep your pipes from freezing!
Step #1
If some of your pipes are not going to be in use like sprinkler lines, garden hose or pool—you will want to get the water out of those pipes. Shut off the water valves then open up the spigots letting any remaining water drip out.
Step #2
The most ideal situation would be to have water pipes in only heated spaces, however, not all houses are set up this way.  If you do have pipes in unheated or un insulated areas such as a basement, crawl space or attic they should be insulated with insulation sleeves or wrapping. If you live in a warmer climate this may not be a concern because the area could be above freezing year-round.
Step #3
Right now, we are at that time of year when freezing temperatures are the norm. According to an article by Realtor.com, even our indoor pipes may need some extra protection.  It goes onto read, "one easy way to do that is to open any bathroom or kitchen cabinet doors that house plumbing. No, it's not pretty leaving the space beneath your sink exposed, but the improved airflow keeps your pipes toastier than if they were shut."
Step #4
This next step opposes everything we've learned about water conservation but another tip is to let your faucets drip. Even a trickle running through a pipe will help prevent a pipe from freezing. Letting cold water drip from the faucet helps relieve any pressure building from ice inside a pipe.
Step #5
If your home will be unoccupied because you are travelling you might consider taking extra precautions in turning off your home's water completely. Any unused water sitting in pipes is likely to freeze meaning that you could come home to a busted pipe and total mess!
For all homeowners, this information is invaluable (or I guess, worth $18,000). If you are selling your home and/or purchasing a home then this is also very important to consider. If you have a contract on a house and the pipes bust, just imagine how messy it will be (literally and figuratively) having to get it repaired!
1/2/18
How Rising Prices Will Help You Build Family Wealth in 2018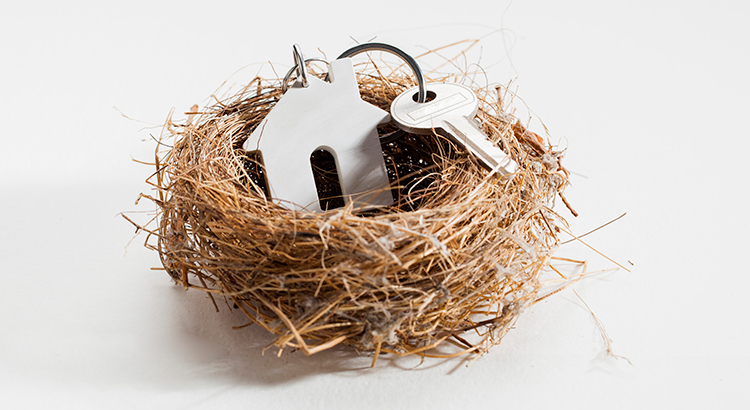 Over the next five years, home prices are expected to appreciate on average by 3.35% per year and to grow by 24.34% cumulatively, according to Pulsenomics' most recent Home Price Expectation Survey.
So, what does this mean for homeowners and their equity position?
As an example, let's assume a young couple purchases and closes on a $250,000 home this month (January). If we only look at the projected increase in the price of that home, how much equity will they earn over the next 5 years?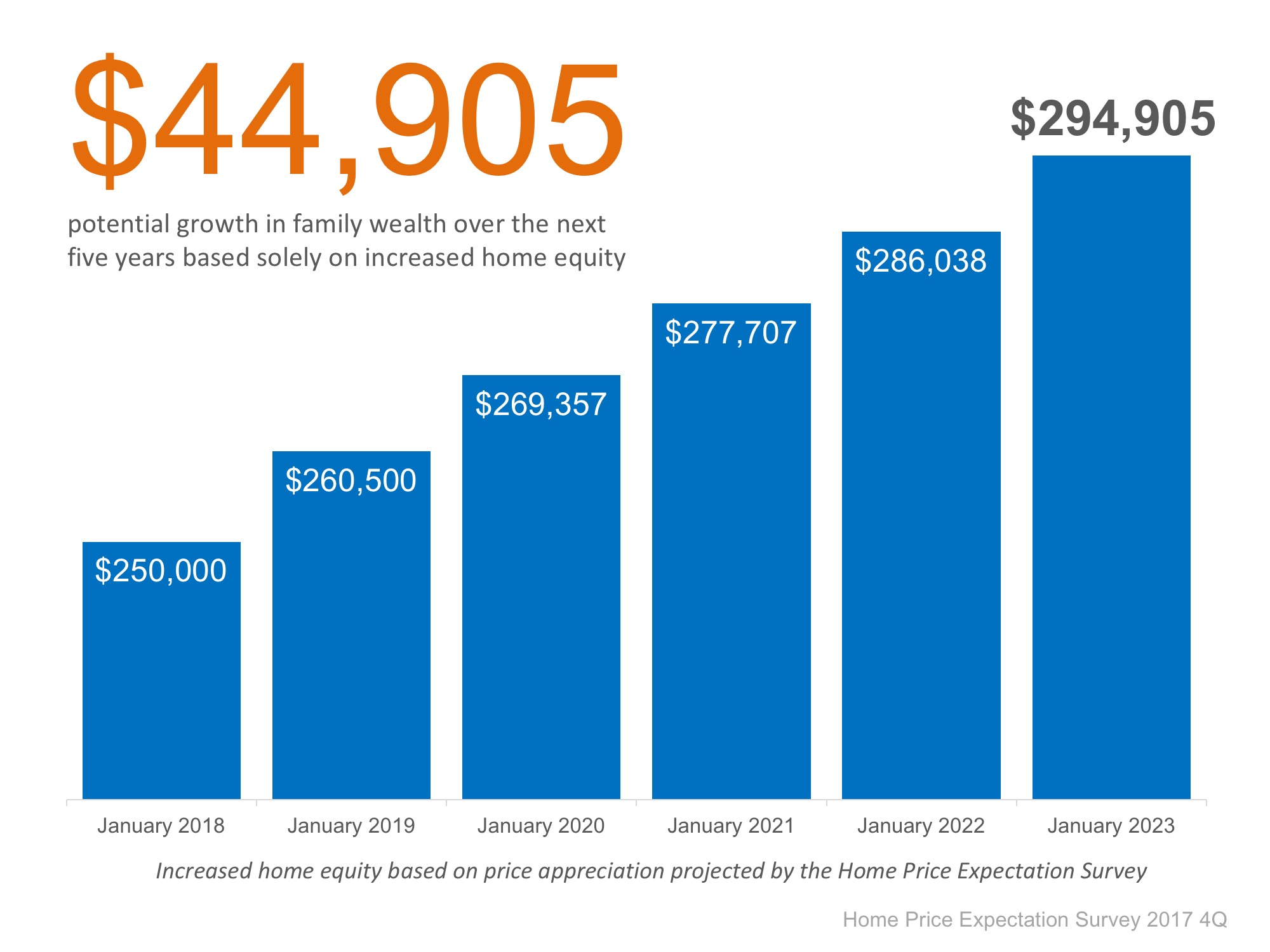 Since the experts predict that home prices will increase by 4.2% in 2018, the young homeowners will have gained $10,500 in equity in just one year.
Over a five-year period, their equity will increase by nearly $45,000! This figure does not even take into account their monthly principal mortgage payments. In many cases, home equity is one of the largest portions of a family's overall net worth.
Bottom Line
Not only is homeownership something to be proud of, but it also offers you and your family the ability to build equity you can borrow against in the future. If you are ready and willing to buy, find out if you are able to today!
12/30/17

I want to say thank you to all my clients that made 2017 the best year ever in real estate and I'm excited to see what 2018 has to hold.
12/29/17
Buying or Selling in 2018? 5 Reasons to Resolve to Hire a Pro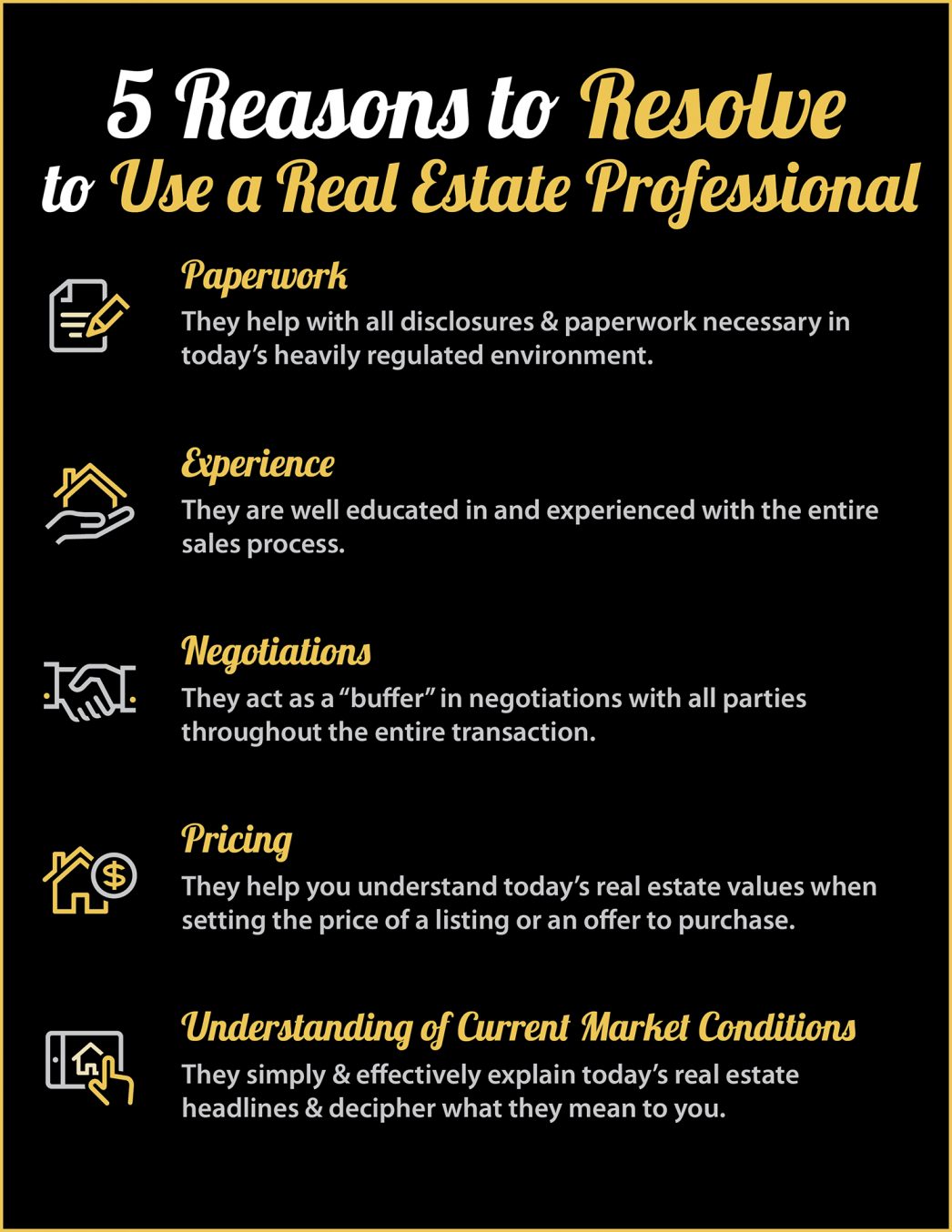 Some Highlights:
As we usher in the new year, one thing is for certain… if you plan to buy or sell a house this year, you need a real estate professional on your team!
There are many benefits to using a local professional!
Pick a professional who knows your local market and can help you achieve your dreams!
12/28/17
Top 5 Reasons You Shouldn't FSBO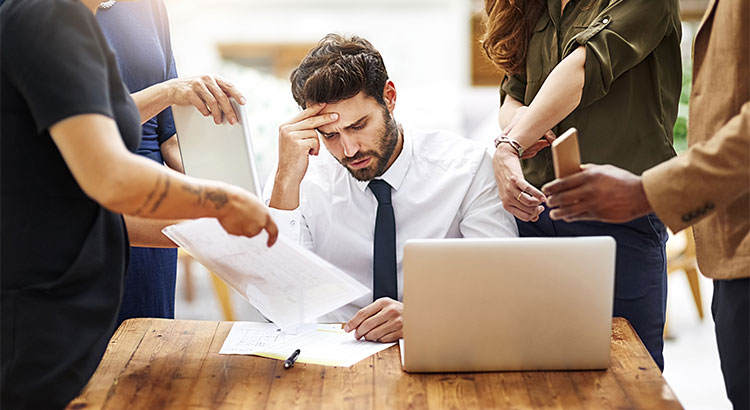 In today's market, with home prices rising and a lack of inventory, some homeowners may consider trying to sell their home on their own, known in the industry as a For Sale by Owner (FSBO). There are several reasons why this might not be a good idea for the vast majority of sellers.
Here are the top five reasons:
1. Exposure to Prospective Buyers
Recent studies have shown that 95% of buyers search online for a home. That is in comparison to only 17% looking at print newspaper ads. Most real estate agents have an internet strategy to promote the sale of your home. Do you?
2. Results Come from the Internet
Where did buyers find the home they actually purchased?
49% on the internet
31% from a Real Estate Agent
7% from a yard sign
1% from newspapers
The days of selling your house by just putting up a sign and putting it in the paper are long gone. Having a strong internet strategy is crucial.
3. There Are Too Many People to Negotiate With
Here is a list of some of the people with whom you must be prepared to negotiate if you decide to For Sale By Owner:
The buyer who wants the best deal possible
The buyer's agent who solely represents the best interest of the buyer
The buyer's attorney (in some parts of the country)
The home inspection companies, which work for the buyer and will almost always find some problems with the house
The appraiser if there is a question of value
4. FSBOing Has Become More And More Difficult
The paperwork involved in selling and buying a home has increased dramatically as industry disclosures and regulations have become mandatory. This is one of the reasons that the percentage of people FSBOing has dropped from 19% to 8% over the last 20+ years.
The 8% share represents the lowest recorded figure since NAR began collecting data in 1981.
5. You Net More Money When Using an Agent
Many homeowners believe that they will save the real estate commission by selling on their own. Realize that the main reason buyers look at FSBOs is because they also believe they can save the real estate agent's commission. The seller and buyer can't both save the commission.
A study by Collateral Analytics revealed that FSBOs don't actually save anything, and in some cases, may be costing themselves more, by not listing with an agent. One of the main reasons for the price difference at the time of sale is: 
"Properties listed with a broker that is a member of the local MLS will be listed online with all other participating broker websites, marketing the home to a much larger buyer population. And those MLS properties generally offer compensation to agents who represent buyers, incentivizing them to show and sell the property and again potentially enlarging the buyer pool."
If more buyers see a home, the greater the chances are that there could be a bidding war for the property. The study showed that the difference in price between comparable homes of size and location is currently at an average of 6% this year.
Why would you choose to list on your own and manage the entire transaction when you can hire an agent and not have to pay anything more?
Bottom Line
Before you decide to take on the challenges of selling your house on your own, sit with a real estate professional in your marketplace and see what they have to offer.
12/20/17
Top 5 Benefits of Hiring a Real Estate Agent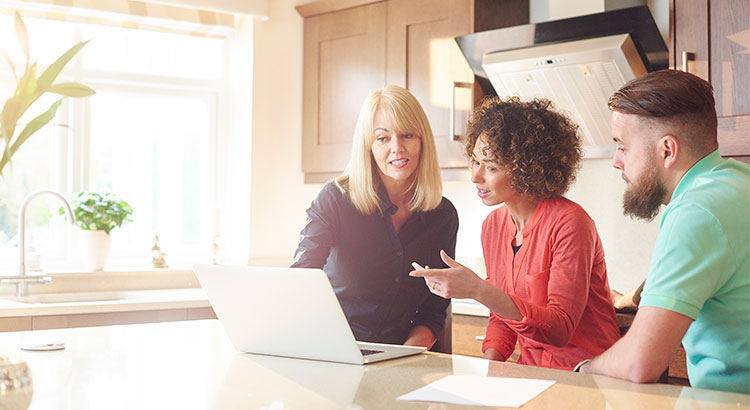 The National Association of Realtors (NAR) recently released their 2017 Profile of Home Buyers and Sellers in which they surveyed recent home buyers and sellers about their experiences. An entire section of the profile is dedicated to buyers' experiences with their real estate agents.
If you are looking to buy in 2018, here are the top 5 benefits of using a real estate agent when buying your dream home as cited by recent buyers:
1. Helped the buyer understand the process – 60%
If you are new to the home buying process, an experienced real estate professional can explain exactly what to expect during the entire transaction so you aren't caught off guard.
2. Pointed out unnoticed features/faults with the property – 56%
Whether it's pointing out possible uses for an extra bedroom/office, or using their trained eye to see potentially disastrous hazards that may be hiding out of site, your agent is there to protect your interests and make sure your home buying experience is a good one.
3. Negotiated better sales contract terms – 47%
When it comes to negotiating the complex terms of your contract and coming to an agreement with the seller, it never hurts to have someone who has been there before on your side. If earlier in your search you found a couple of less than desirable features on the home you are going to purchase, your agent can make sure that contingencies are in place for you to pay the best price. Their analysis of comparable properties in the area will also help to make sure that your dream home is priced properly for the market.
4. Provided a better list of service providers – 46%
Real estate agents are titans of networking. Many have a list of preferred providers who they have worked with in the past and who they trust to work as a part of your team to make your dream come true. This can include mortgage professionals (listed as the #8 reason to use an agent at 22%), home inspectors, plumbers, contractors, painters, landscapers, home stagers, and so many more!
5. Improved the buyer's knowledge of search areas – 44%
Local real estate professionals are often members of community organizations and are usually well versed in their area's history. Their ties to the community make them a great resource whether you plan to relocate to a new area or across town.
Bottom Line
If your plans for 2018 include purchasing your dream home, let's get together to discuss your options and to help you make the most powerful and confident decisions for you and your family.
12/19/17
Rents Are on the Rise: Don't Get Caught in the Rental Trap!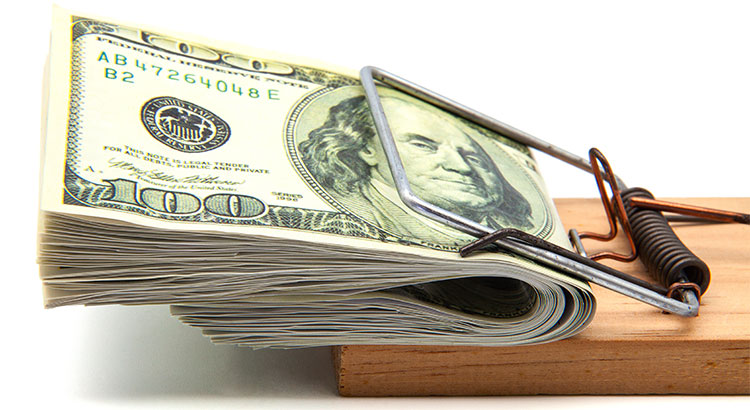 There are many benefits to homeownership. One of the top benefits is protecting yourself from rising rents, by locking in your housing cost for the life of your mortgage.
Don't Become Trapped 
A recent article by Apartment List addressed rising rents by stating:
"Rents are up 2.7% year-over-year at the national level.Year-over-year growth continues to fall between the 2.1% rate from this time last year and the 3.4% growth rate from October 2015."
The article continues explaining that:
"Despite the seasonal slowdown, rents are still up year-over-year in 89 of the 100 Largest cities.
Additionally, the Urban Institute revealed that,
"Over a quarter of renters, or 11.1 million households, are severely cost burdened, spending at least half their income on rental housing.
These households struggle to save for a rainy day and pay other bills, including groceries and healthcare.
It's Cheaper to Buy Than Rent 
As we have previously mentioned, the results of the latest Rent vs. Buy Report from Trulia shows that homeownership remains cheaper than renting with a traditional 30-year fixed rate mortgage in the 100 largest metro areas in the United States.
The updated numbers show that the range is an average of 6.5% less expensive in San Jose (CA), all the way up to 57% less expensive in Detroit (MI) and 37.4% nationwide!
Know Your Options
Perhaps you have already saved enough to buy your first home. A nationwide surveyof about 24,000 renters found that 80% of millennial renters plan to eventually buy a house, but 72% cite affordability as their primary obstacle. Aside from affordability, one in three millennial renters have concerns about their credit scores, and another 53% said that a down payment is an obstacle.
Many first-time homebuyers who believe that they need a large down payment may be holding themselves back from their dream homes. As we have reported before, in many areas of the country, a first-time home buyer can save for a 3% down payment in less than two years. You may have already saved enough!
Bottom Line
Don't get caught in the trap that so many renters are currently in. If you are ready and willing to buy a home, find out if you are able. Let's get together to determine if you can qualify for a mortgage now!
12/11/17
Why Getting Pre-Approved Should Be Your First Step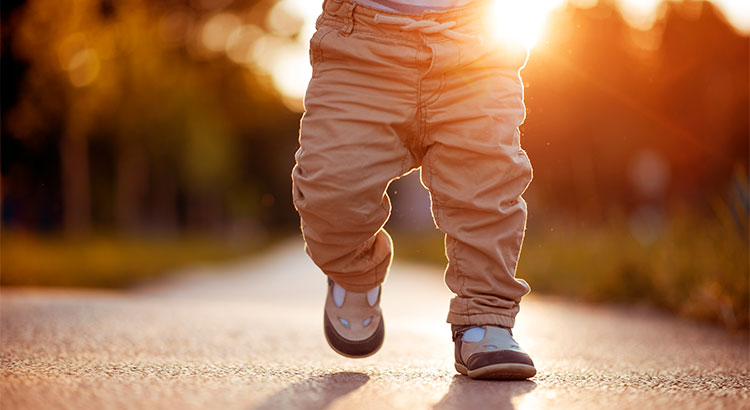 In many markets across the country, the number of buyers searching for their dream homes greatly outnumbers the number of homes for sale. This has led to a competitive marketplace where buyers often need to stand out. One way to show you are serious about buying your dream home is to get pre-qualified or pre-approved for a mortgage before starting your search.
Even if you are in a market that is not as competitive, knowing your budget will give you the confidence of knowing if your dream home is within your reach.
Freddie Mac lays out the advantages of pre-approval in the 'My Home' section of their website:
"It's highly recommended that you work with your lender to get pre-approved before you begin house hunting. Pre-approval will tell you how much home you can afford and can help you move faster, and with greater confidence, in competitive markets."
One of the many advantages of working with a local real estate professional is that many have relationships with lenders who will be able to help you with this process. Once you have selected a lender, you will need to fill out their loan application and provide them with important information regarding "your credit, debt, work history, down payment and residential history." 
Freddie Mac describes the '4 Cs' that help determine the amount you will be qualified to borrow:
Capacity: Your current and future ability to make your payments
Capital or cash reserves: The money, savings, and investments you have that can be sold quickly for cash
Collateral: The home, or type of home, that you would like to purchase
Credit: Your history of paying bills and other debts on time
Getting pre-approved is one of many steps that will show home sellers that you are serious about buying, and it often helps speed up the process once your offer has been accepted.
Bottom Line
Many potential home buyers overestimate the down payment and credit scores needed to qualify for a mortgage today. If you are ready and willing to buy, you may be pleasantly surprised at your ability to do so as well.
12/07/17
I love this idea, of course if you know me you know I LOVE a good cup of coffee!
Coffee Bar Space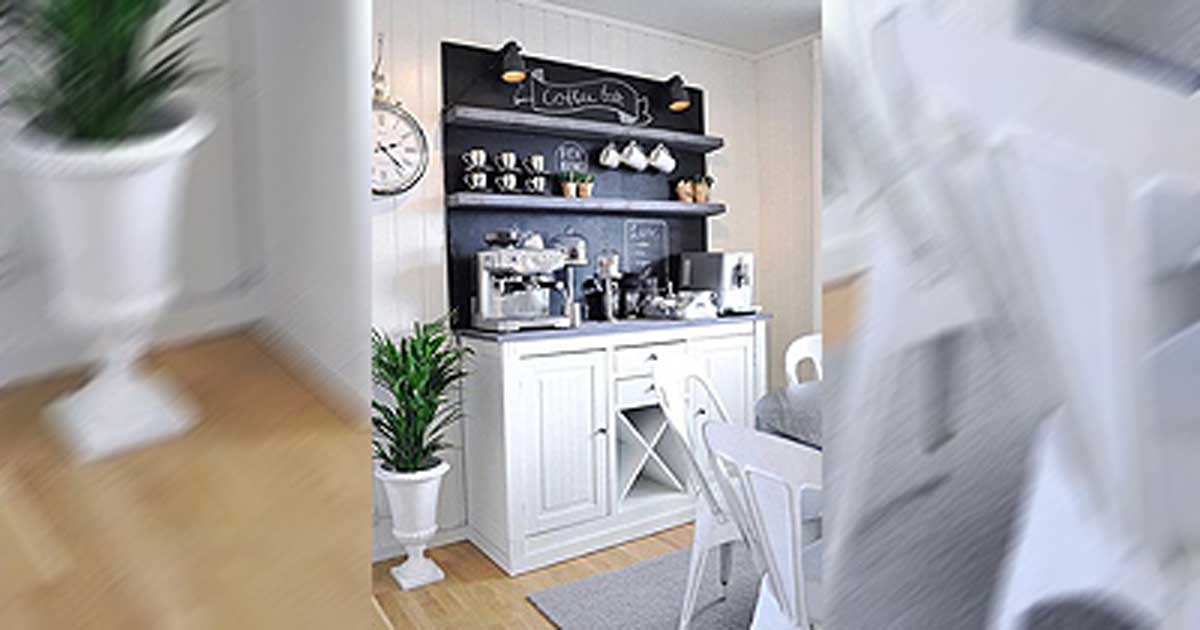 Move over alcohol, coffee is the new drink of choice. With a designated place to make your morning pick-me-up and everything that comes with it, now you can be your own barista. Styled with a chalkboard and a variety of mugs, this space will put Starbucks to shame.
12/05/17
Why Is There So Much Paperwork Required to Get a Mortgage?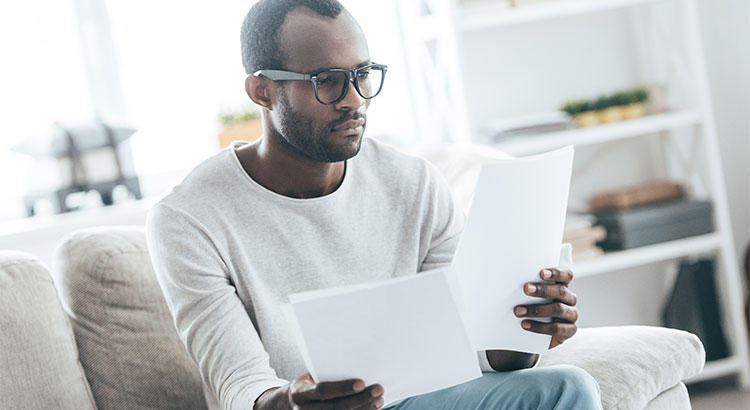 Why is there so much paperwork mandated by the lenders for a mortgage loan application when buying a home today? It seems that they need to know everything about you and requires three separate sources to validate each and every entry on the application form.
Many buyers are being told by friends and family that the process was a hundred times easier when they bought their home ten to twenty years ago.
There are two very good reasons that the loan process is much more onerous on today's buyer than perhaps any time in history.
1. The government has set new guidelines that now demand that the bank proves beyond any doubt that you are indeed capable of paying the mortgage.
During the run-up to the housing crisis, many people 'qualified' for mortgages that they could never pay back. This led to millions of families losing their home. The government wants to make sure this can't happen again.
2. The banks don't want to be in the real estate business.
Over the last seven years, banks were forced to take on the responsibility of liquidating millions of foreclosures and also negotiating another million plus short sales. Just like the government, they don't want more foreclosures. For that reason, they need to double (maybe even triple) check everything on the application.
However, there is some good news in the situation.
The housing crash that mandated that banks be extremely strict on paperwork requirements also allowed you to get a mortgage interest rate around 4%.
The friends and family who bought homes ten or twenty years ago experienced a simpler mortgage application process, but also paid a higher interest rate (the average 30-year fixed rate mortgage was 8.12% in the 1990s and 6.29% in the 2000s).
If you went to the bank and offered to pay 7% instead of around 4%, they would probably bend over backward to make the process much easier.
Bottom Line
Instead of concentrating on the additional paperwork required, let's be thankful that we are able to buy a home at historically low rates.
12/01/17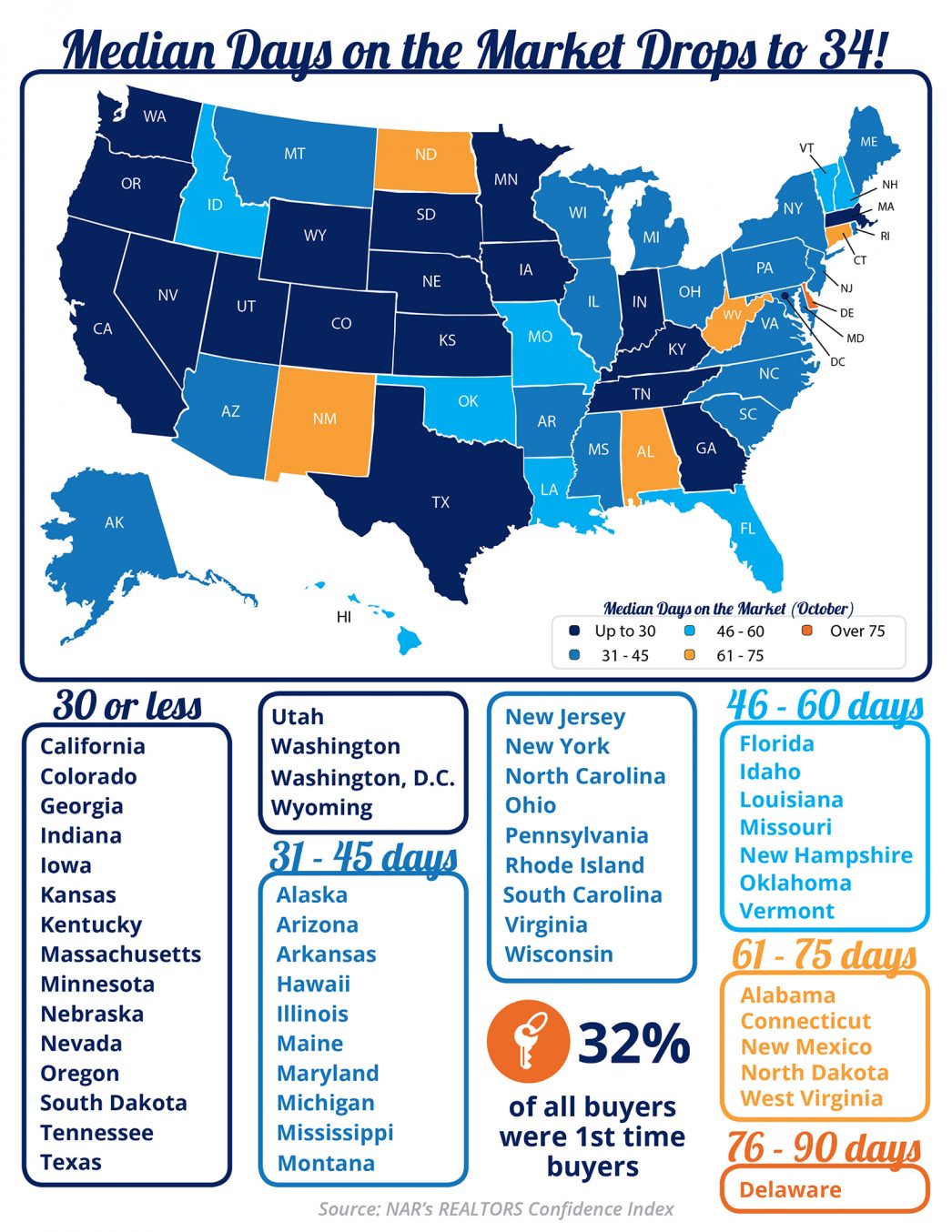 Some Highlights:
The National Association of REALTORS® surveyed their members for their Confidence Index.
The REALTORS® Confidence Index is a key indicator of housing market strength based on a monthly survey sent to over 50,000 real estate practitioners. Practitioners are asked about their expectations for home sales, prices and market conditions.
Homes sold in less than 60 days in 44 out of 50 states, and Washington D.C.
Homes typically went under contract in 34 days in October!
_____________________________
11/29/17
The Real Reason Home Prices are Increasing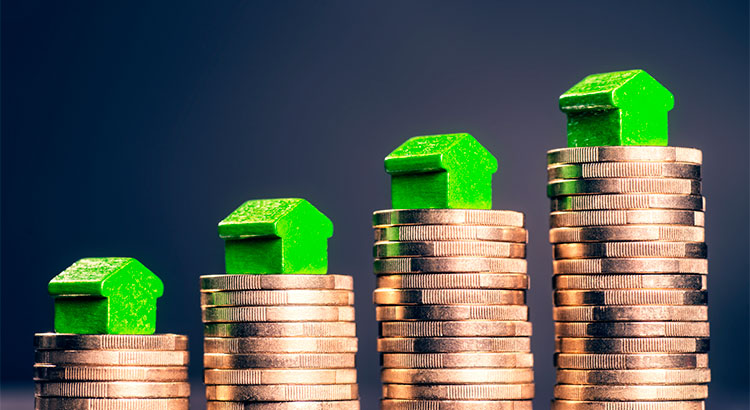 There are many unsubstantiated theories as to why home values are continuing to increase. From those who are worried that lending standards are again becoming too lenient (data shows this is untrue), to those who are concerned that prices are again approaching boom peaks because of "irrational exuberance" (this is also untrue as prices are not at peak levels when they are adjusted for inflation), there seems to be no shortage of opinion.
However, the increase in prices is easily explained by the theory of supply & demand. Whenever there is a limited supply of an item that is in high demand, prices increase.
It is that simple. In real estate, it takes a six-month supply of existing salable inventory to maintain pricing stability. In most housing markets, anything less than six months will cause home values to appreciate and anything more than seven months will cause prices to depreciate (see chart 1).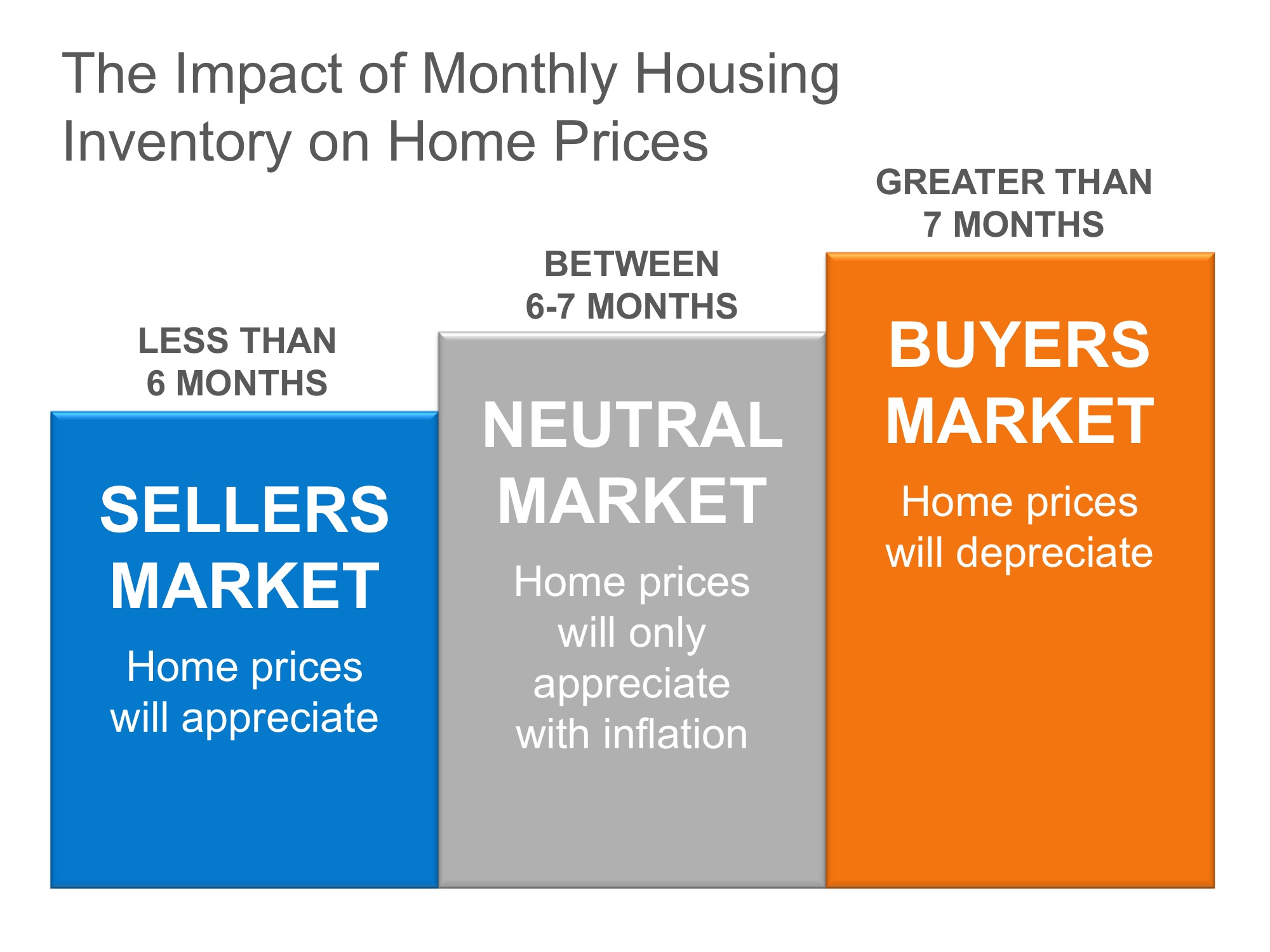 According to the Existing Home Sales Report from the National Association of Realtors (NAR), the monthly inventory of homes has been below six months for the last four years (see chart 2).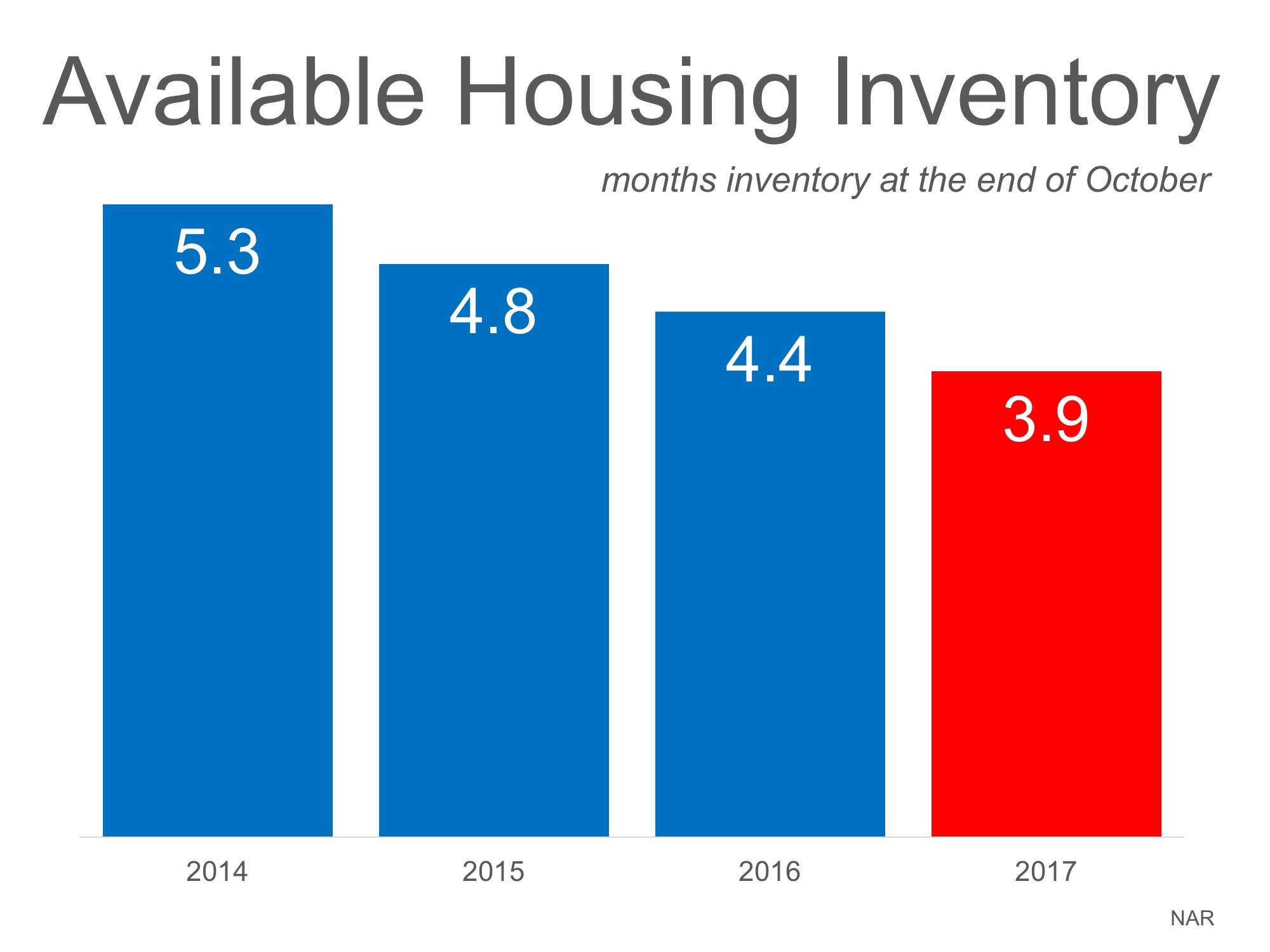 Bottom Line
If buyer demand outpaces the current supply of existing homes for sale, prices will continue to appreciate. Nothing nefarious is taking place. It is simply the theory of supply & demand working as it should.